A wedding venue owner in Georgia is working to reunite brides with their gowns after purchasing a warehouse full of abandoned wedding dresses from an auction, according to Fox 5 Atlanta.
According to reports, the dresses were from Anya Bridal warehouse, one of the stores owned by Dapper and Dashing, which shut down operations abruptly back in August.
The Atlanta-based formal wear chain left many brides-to-be and grooms-to-be without the wedding attire they had paid for.
Marie Andujar, the owner of a wedding venue in Forest Park called Le Fais do-do, visited the warehouse after successfully bidding on it, and was surprised to find an alteration room full of dresses in different states of alteration.
TARGET'S IN AN IRONIC TWIST: LOCKING UP 'PAIR OF THIEVES' UNDIES DUE TO CHRONIC THEFT
Andujar tells Fox 5 she is hoping to reunite the brides with their dresses.
To reunite brides with their missing gown, Andujar is asking anyone who has not received their dress to text her at 404-387-3027 the following information: name, email address, phone number, and any pictures wearing or trying on the dress.
RARE TITANIC FIRST-CLASS MENU, POCKET WATCH BELONGING TO VICTIM HIT AUCTION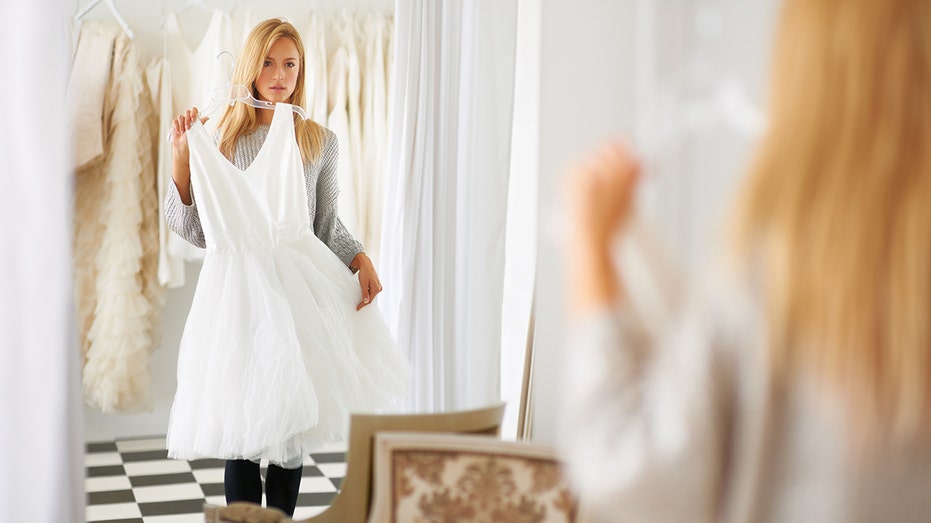 Andujar is also requesting anyone who is looking to pick up their missing dress to provide a receipt or proof of deposit.
CLICK HERE TO GET THE FOX NEWS APP
Andujar said the dresses will be available at Le Fais do-do at 5442 Frontage Road, Forest Park, Georgia, 30297.
Fox 5 Atlanta reporter Eric Mock contributed to this story.