The public will gain new insight into the royal wedding of King Charles III and Queen Camilla as the couple's turbulent road to the altar is set to be covered in the final episodes of Netflix's hit royal drama, The Crown, next month.
In a teaser trailer for the final part of the series finale which will air on December 14, Charles (played by Dominic West) and Camilla (Olivia Williams) are shown dressed for their marriage blessing ceremony which took place at St George's Chapel, Windsor, on April 9, 2005.
Though the couple looked impressively stoic and regal on their big day—echoed by The Crown's West and Williams—Netflix could shine new light on what really happened behind palace walls in the dramatic build up to the wedding that, beyond overcoming low public support and objections from Princes William and Harry, was also nearly canceled owing to the death of the pope.
Here, Newsweek looks at the obstacles Charles and Camilla overcame to finally say "I do" which could be seen in The Crown's final season.
Road to the Altar
Charles and Camilla's relationship reportedly began in the 1970s when both were single, however, broke apart when Charles moved into the Royal Navy and began taking on increased responsibilities as a future king.
Camilla, born Camilla Shand, was a great-granddaughter through her mother (Rosalind Cubitt) of Alice Keppel, who had been a mistress of King Edward VII, Charles' great-great-grandfather.
With this family association and not being of royal or aristocratic blood, Camilla was deemed by some to be an inappropriate choice for a royal bride.
In 1973, Camilla married army captain Andrew Parker Bowles, though she and Charles remained friends. The Parker Bowles' had two children: Tom (born 1974) and Laura (born 1978).
In 1981, Charles married Lady Diana Spencer and Camilla was a guest at their wedding. Later, Diana would state that Charles and Camilla had maintained a relationship throughout her marriage, though the prince would state that theirs had been a close friendship supporting him as his marriage broke down.
Charles and Diana had two children: Prince William (born 1982) and Prince Harry (born 1984).
In 1992, Charles and Diana formally separated and soon after, the prince's extramarital relationship with Camilla was publicly exposed when a private telephone conversation was leaked to the press in which intimate acts were described. The tapes became a global talking point known as the "tampongate" scandal.
In 1994, Charles admitted to committing adultery in a television interview with broadcaster Jonathan Dimbleby. A year later, Diana was asked in her own TV interview whether Camilla had played a role in the breakdown of her marriage. Diana famously said: "Well, there were three of us in this marriage, so it was a bit crowded."
Camilla and Andrew Parker Bowles divorced in 1995. Charles and Diana divorced in 1996, after which time Camilla became the prince's accepted long-time partner.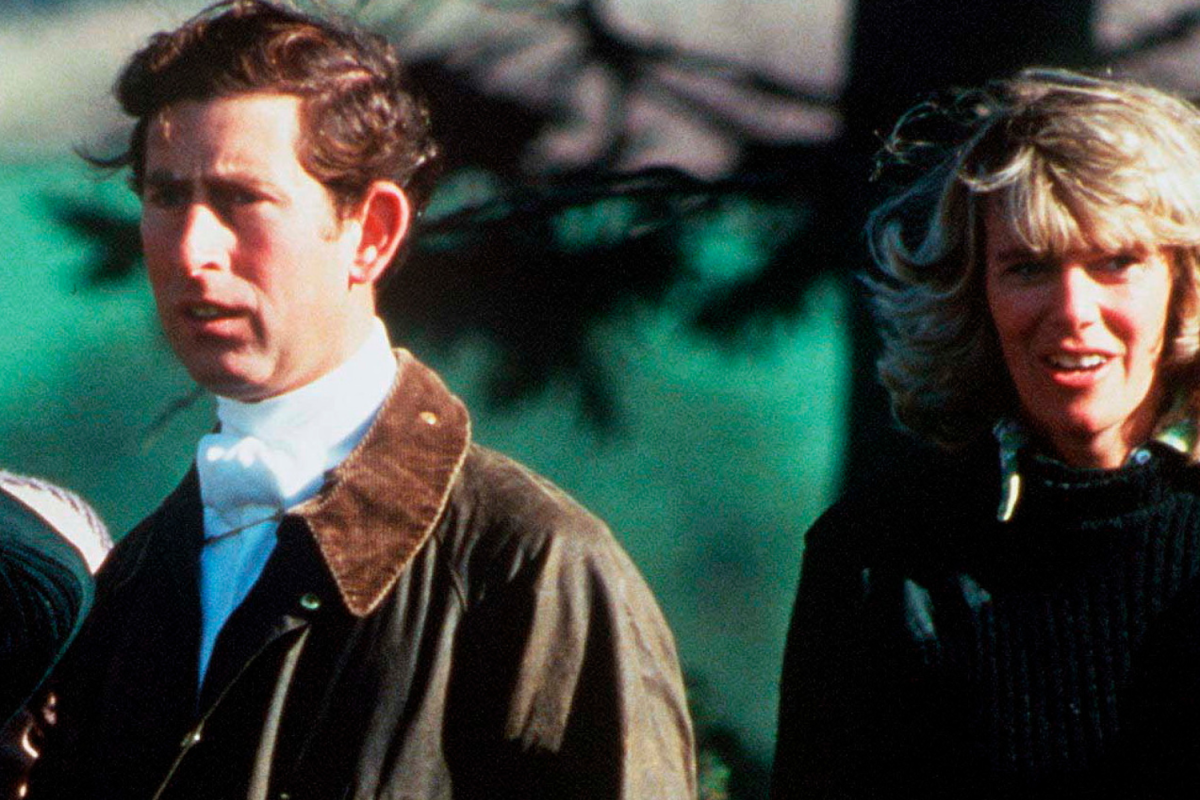 Objections
Following Princess Diana's death in 1997, a publicity campaign behind palace walls was launched to win public support for Charles and Camilla as a couple, nicknamed "Operation P.B."
After some time this was moved in the desired direction, however, when the prince's sons William and Harry were introduced to Camilla, they raised objections to any possibility of marriage.
In his 2023 memoir, Spare, Harry wrote: "The only thing we asked in return was that he not marry her. 'You don't need to remarry,' we pleaded. A wedding would cause controversy. It would incite the press. It would make the whole country, the whole world, talk about Mummy, compare Mummy and Camilla, and nobody wanted that. Least of all Camilla.
"'We support you,' we said. 'We endorse Camilla,' we said. 'Just please don't marry her. Just be together, Pa.' He didn't answer."
These objections were overcome in 2005, seven years after Diana's death when the couple finally announced their engagement.
Postponement
Though public opinion of Camilla was low following Diana's death, the wedding was met with support by some in Britain, however, its announcement was met with a number of issues.
First, the wedding was planned to take place at Windsor Castle, but as a second wedding it couldn't take place in a church per the Church of England views on divorce and remarriage.
A civil wedding was arranged at the castle with a religious blessing to follow at St George's Chapel both on April 8, 2005. It was later announced that the civil wedding had to be moved to a registry office in Windsor owing to the licensing of spaces in which weddings could take place.
Following that, it was revealed that Queen Elizabeth II wouldn't attend the civil wedding, being seen as a blow to the couple's acceptance within the monarchy. She did, however, host the marriage blessing and reception.
Finally, four days before the wedding, disaster struck when Pope John Paul II died in Rome. As heir to the throne, Charles was appointed to represent the queen at the pope's funeral, which was scheduled to take place on his wedding day.
The prince and Camilla therefore had to postpone their celebrations and ceremonies by one day.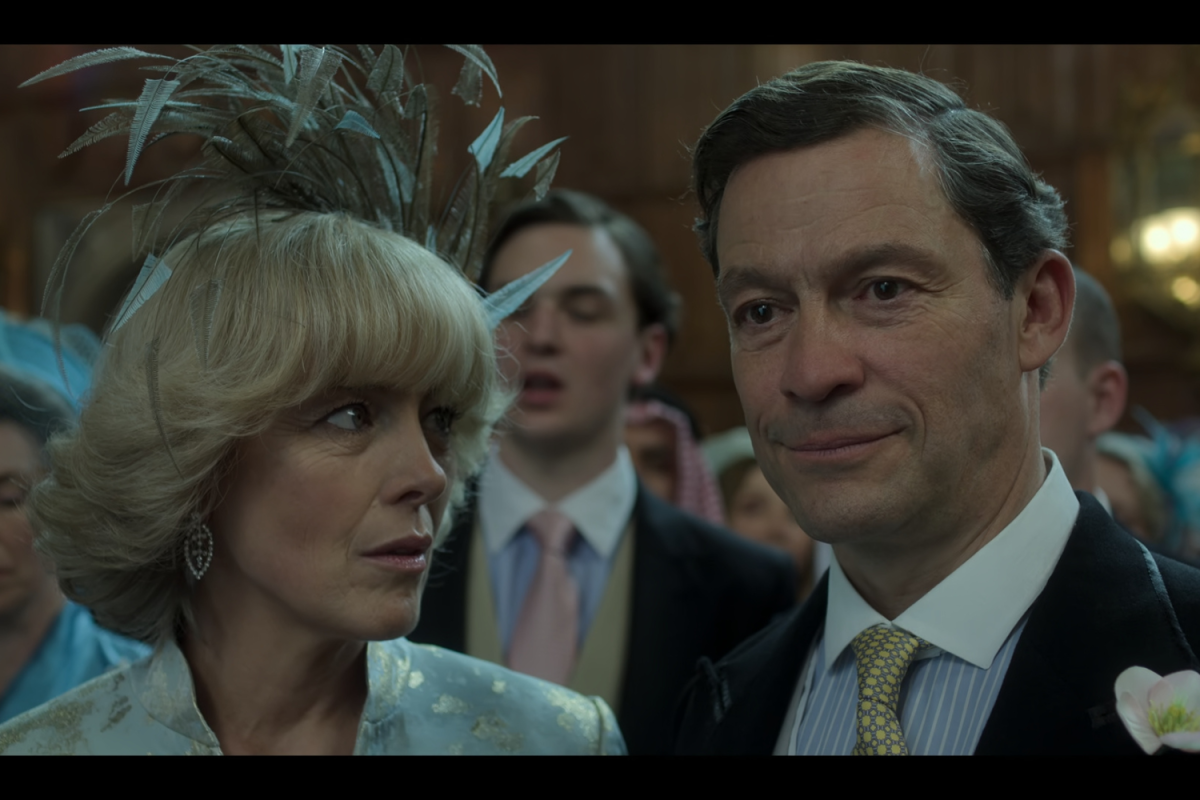 Finally, I Do
Finally, on April 9, 2005, Charles and Camilla were married in a civil ceremony at the Guildhall in Windsor town. The couple then had their union blessed at St George's chapel in the presence of the queen and royal family.
Despite the long road to the altar, Camilla later revealed she suffered from extreme nervousness on the day, even wearing the wrong shoes for her journey from London to Windsor for the events.
The day wasn't drama free. Critics of the couple booed as they drove through Windsor town and were heard among the cheers, and Queen Elizabeth's decision to wear white to the blessing was seen by some as a mark of disapproval of her son's second marriage.
The Crown Season 6 Part 2 will be available to stream on Netflix from December 14.
James Crawford-Smith is Newsweek's royal reporter, based in London. You can find him on X (formerly Twitter) at @jrcrawfordsmith and read his stories on Newsweek's The Royals Facebook page.
Do you have a question about King Charles III, William and Kate, Meghan and Harry, or their family that you would like our experienced royal correspondents to answer? Email [email protected]. We'd love to hear from you.
Uncommon Knowledge
Newsweek is committed to challenging conventional wisdom and finding connections in the search for common ground.
Newsweek is committed to challenging conventional wisdom and finding connections in the search for common ground.