A bride has shared footage of the moment she understood why some couples choose not to allow children at their wedding.
New York real estate agent Joana Mojica told Newsweek she has always been a "huge believer" in the idea that children should attend weddings. "I come from a very large family, and many of us have small children," she said. "I never understood why some brides and grooms preferred to have no children present."
However, her stance changed after she got married to her boyfriend of six years, professional basketball player Kendrick Ray, last August in Totowa, New Jersey, in front of 130 guests, including several children.
The debate over whether to include children in weddings divides Americans. A 2021 YouGov poll of 1,295 U.S. adults found that while 41 percent of respondents favored asking guests not to bring children, 37 percent were opposed.
Mojica is a mother of three and always wanted kids to be part of their big day. "I had all three of my children in attendance, my twin boys, aged 4, in suits and my daughter, aged 11, who was my flower girl," she said. "We also included nieces and nephews in our wedding invitations. Sometimes kids are the life of the party."
Mojica didn't have a wedding planner or coordinator to help put together the event and wanted everything to go off without a hitch. "A lot of time and big bucks went into planning our big day," she said. "I was a one-woman show with the help of some family members. I planned it all while my husband was overseas during his basketball season."
But as with any wedding, things can occasionally go wrong, and while Mojica and Ray had a day to remember, there was a moment, during their first dance, when things looked to be in danger of going off the rails.
It was a moment captured on camera during what was supposed to be Mojica and Ray's first dance together as husband and wife. But they found themselves joined by their two twin boys and a cousin.
"The song started off pretty slow so I was able to catch what was happening from the corner of my eye," Mojica said. "My nephew started playing in the smoke towards the far corner of the room and then our twins joined.
"As the cloud machine produced more smoke, the kids got closer and closer to us, causing them to be in the way of the start of our first dance," she said.
Efforts were made to try to usher the boys off the dance floor during this special moment. "You hear our MC, Mick Reyes, on the microphone tell the parents to get their kids off of the dance floor, not realizing two of the three are our kids, which actually makes the moment a lot funnier," Mojica said.
The bride later posted the clip to her TikTok account, yourstruly_joana, along with a caption: "I get it now."
"It dawned on me, at that moment, that sometimes there may be a need for adult-only weddings. I was and still am a huge believer that children should be present at weddings with the proper supervision," she said.
"The first dance as a married couple is such a special moment. What happened with my husband and I is not something everyone wants to experience, or would be OK with experiencing, if it happened unexpectedly, especially with a child that isn't theirs."
So far, Mojica's video has been watched 6.8 million times on TikTok, reigniting the debate around children at weddings. "Weddings are no place for kids," one user wrote.
Another commented: "This is EXACTLY why I'm going to be strict on "NO KIDS ALLOWED" at my wedding."
Others disagreed, though. "I had so many kids at my wedding. They are the best part and I won't attend weddings if mine can't come," one wrote.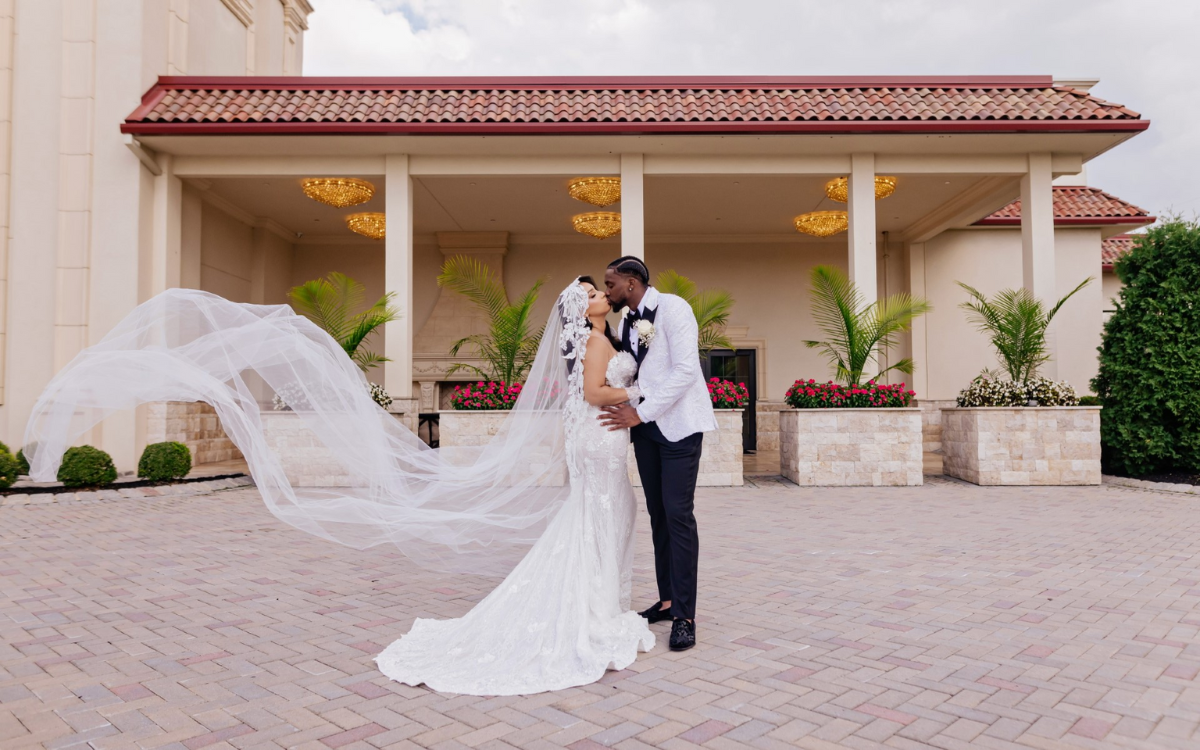 Another said: "Life's more important than the perfect picture… live in the moment and let the kids enjoy it too."
Mojica said she was "shocked" by some of the responses to her video but stands by the decision to include children. "I wanted everyone present," she said. "If I said no children, I knew some adults would not personally be able to attend due to lack of a babysitter and might feel offended."
However, her experience has given her some perspective on why this may not be for everyone. "Weddings are not cheap. Most people only get married once. A lot goes into planning," she said. "When it comes to a first dance, that's a very intimate moment and not many people want to be interrupted as my husband and I were."
Despite this, she doesn't look back on what happened with any sense of regret. "Never in a million years did I see my twin boys being the ones to join us on the dance floor, although now I do think it's the funniest memory to look back on."
Has a wedding come between your relationship with a loved one? Let us know via [email protected]. We can ask experts for advice, and your story could be featured on Newsweek.
Uncommon Knowledge
Newsweek is committed to challenging conventional wisdom and finding connections in the search for common ground.
Newsweek is committed to challenging conventional wisdom and finding connections in the search for common ground.